SentriLock Certified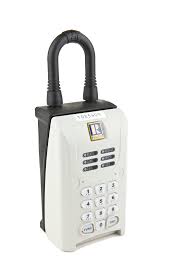 What is the main reason anyone hires a Real Estate Broker to sell their home? The number one reason people hire a Real Estate Broker is to ensure all the paperwork is in order so the sale goes through with no hang ups, questions, or issues that can come back to haunt you at a later date. In other words, security. Today Real Estate security is an issue and concern.
One of the most important steps in selling a home is showing your home to potential buyers. The most important job for a Real Estate Broker is to ensure only licensed Brokers and Agents gain access to the look box on your home. The MLS (Multiple Listing Service) Local Realty Association, and of course the Broker contracted to sell your home have systems, regulations, and rules in place to safeguard your investment. Together those systems have provided a safe environment for home sellers.
With today's technology, we have the opportunity to add a new and safer layer of security to the lock box on our home. The SentriLock System is the smart lock box of choice for the local MLS and Brokers who choose to participate. Crossroads Real Estate has joined that long list of Real Estate Brokers concerned with your security.
Crossroads Real Estate has been trained and certified to use the SentriLock system. For security reasons I can't explain all the specific details and features the SentriLock system offers, but it does add an innovative layer of security to the lock box used on homes and business by adding real time login and tracking features.
Crossroads Real Estate is dedicated to working with local agencies and companies like SentriLock to ensure the latest technology is used to serve the general public to the highest degree of efficiency available.
For more information on SentriLock in your local market.